Do you want more of your Pinterest Pins to get shared like crazy? Want to get more traffic to your website or blog?
In this post we share 5 essential Pinterest tips for creating Pinterest Pins that get shared and drive traffic to your website. It's all based on intel from the Pinterest Team themselves, so you can rest assured knowing you'll be doing what Pinterest recommends!
Pinterest has over 250 million monthly active users and 78% find content from brands useful. So it's a great time to be thinking more about your "Pinterest for business" strategy and how to accommodate people who are coming to your site from Pinterest (because they are!).
You may think of Pinterest as a social media platform, but you will get better results if you start thinking of Pinterest as the ultimate visual discovery engine.
Search Engine vs Social Media Platform
Yes, Pinterest is more like Google than you may think. Pinterest is a search engine: Pinterest's algorithm, called the Smart Feed, shows the most relevant pins to its users based on their unique tastes and their past behaviour.
This Smart Feed makes Pinterest great for driving traffic to your website by recommending relevant content to Pinners.
Fun Fact: Did you know that Pinterest is the biggest source of social traffic to Easil's website? That's right. Other than search, Pinterest has bypassed Facebook in terms of traffic coming to our blog. That's definitely something we are taking very seriously and we want you to as well.
What's The Skinny on Best Practice for Pinterest Pins?
If you're frustrated by platforms like Facebook and Instagram being sketchy about how their algorithm's work then pull up a seat and get prepared to smile.
Pinterest's Product Marketing team likes to share… exactly what you should be doing on Pinterest and what Pinterest pins you should be creating.
In fact, Pinterest's Head of Product Marketing, Sarah Hoople Shere, did a helpful tell-all interview with Tailwind in May 2018 that you can watch here. Sarah sat down with Alisa Meredith, the Content Marketing Manager at Tailwind and she agreed to answer any of Alisa's questions. Myths were debunked and valuable advice was given!
Sarah said during the interview that:
"We're investing a lot this year into the success of content creators on Pinterest and so with that you have already seen and will continue to see a bunch of exciting new product updates from us. And with that, you know, comes lots of changes so we want to make sure that everyone is armed with the latest best practices to make sure that you able to really maximise the success that you getting on the platform. – Sarah Hooople Shere"
What does this mean? Pinterest want content creators to succeed. Pinterest want you to use the latest best practices to make sure that you succeed with your Pinterest pins and website content.
In this article, we're going to look at the five essential tips that Pinterest recommends in the latest "Creative Best Practices" and show you how to use these Pinterest tips to get the algorithm working for you.
But first, we've wrapped up all 5 of Pinterest's tips in a fun, colorful infographic so you can pin it, share it and refer to it anytime:
5 Essential Tips for Creating Pinterest Pins that Get Shared Like Crazy
These are 5 of the Essential Tips that Pinterest has suggested in their recent article. Let's break them down:
1. "Use an eye-catching, vertical image"
A big part of Pinterest's visual appeal to its users is all the beautiful and useful pins. Vertical pins look better in Pinterest's layout.
The size that Pinterest recommends for Pinterest pins is 2:3 aspect ratio. Or in pixels, this is 600 x 900 or 735 x 1102px or equivalent, according to Tailwind.
Pinterest says there is no right size for Pins, but longer pins might truncate. Here's an example of their preferred pin size:
In short, remember that Pinterest has suggested that images that have a 2:3 ratio will get shown to more people.
What about Infographics or Taller Pinterest pins?
Earlier this year, Pinterest suggested the maximum recommended length for a Pinterest Pin was 600 x 1260 pixels. This is also approximately 2:4 aspect ratio. Looking through the feed, images that are much taller than this ratio often get cropped unless they're promoted.
Pinterest has also indicated that they won't be giving a lot of organic reach to "giraffe pins" or extremely long thin infographics where your fingers hurt from scrolling through to see the entire image. Keep this in mind when creating Pinterest pins. Longer infographics may feel as though you get better real estate on Pinterest but expect them to be cut off on the newsfeed preview if they exceed Pinterest's maximum ratio by a lot.
At Easil, we're still seeing great results from infographics, but we are monitoring it closely and trying a mix of sizes. Try different sizes to see what gets the most reach and shares for you! There is a chance that infographics won't do as well as they have in the past, as they may not get as much organic reach. And bear in mind that users may need to click on the truncated preview image to view the entire Infographic, so it's an extra step. Create infographic content that makes them want to click!
Hot Tip: Create shorter "infographics" that are a maximum of roughly 1:2 aspect ratio in size (ie 600 x 1260). What would have been included on one longer infographic can be split into 3 or 4 sections of 1:2 or even 2:3 aspect ratio images. Here's an example of a 1:2 aspect ratio image:
Need a template? Easil's Pinterest Mid size is 1:2 aspect ratio and a great size for creating some shareable images that are less likely to be truncated on preview at the time of this article.
Our advice is to design your infographic with the header, title (including a hook!) and important information at the top part of the infographic. That way, if the infographic is truncated on preview, someone is more likely to click through to see the full pin – if the preview is engaging.
Just remember, it's likely that your taller Pinterest pins will need to be more interesting to get the same traction going forward.

2. "Show how to use your product or service by giving context"
Many people use Pinterest to plan their lives and make decisions. They also use it to gather ideas for meals, booking holidays or organising events.
As Pinterest says:
"Pick images that show context and bring your topic to life. Clearly show how someone might use your product, try your project, etc"
People go to Pinterest because they know it's a place where they can find fresh ideas that are just right for them. Make your pins (and the content behind your pins) useful and helpful. Show people ideas for using your product rather than just product shots. Illustrate how your service works in easy steps. Make it easy for Pinners to know why your product or service is right for them with these tips for Pinterest pins:
If you're selling clothes, show how your clothes can work together to create a capsule wardrobe.
If you're selling food, use a recipe to show how your ingredients can make a great family meal.
If you're selling furniture, show them how to style a room.
If you're offering personal training, show them exercises to strengthen their core.
If you're offering DIY design tools, show them how to improve their visual marketing skills.
3. "Make your product or service the focal point"
Be clear about your business objectives for pinning. Did you know that Pins showing someone using a product or service is 67% more likely to drive offline sales? The same research found that campaigns with clear product placements were 20% more likely to drive offline sales.
Pinterest advises against using abstract images, or lifestyle imagery that isn't specific to your brand. Help Pinners to know exact what your brand is about by being clear with the pictures and words that you use on your image.
Make sure that your description adds context to your image to encourage pinners to find out more. Include both general and specific keywords in your description in order to help Pinterest's algorithm to find your Pin.
And don't forget to add hashtags to your description. Find out more about using hashtags on Pinterest in this post. Here's an example of an image that features the product or service in this way: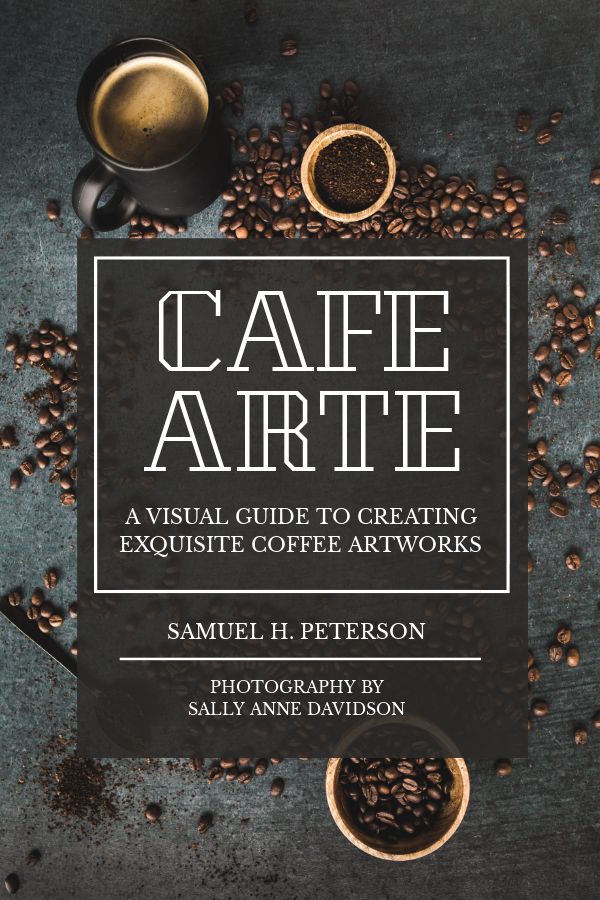 4. "Use your logo"
If people skim through loads of pins, you want your pins to be instantly recognisable as part of your brand. Help build trust through consistency. It's good practice to add your text logo or image logo onto each of your images. As Pinterest suggests, keep it tasteful (and unobtrusive).
Branding is more than just adding your logo to the pin. Personalise one of Easil's designed templates with your brand colours and logo so that you have a consistent layout and fonts. Change the words and the image for different blog posts or promotions.
Hot Tip: Think about where you place the logo because you don't want your logo to be covered up by product icons. Pinterest suggests that you should avoid the lower right corner so use the top centre or bottom centre for your logo.
5. "Add text overlay to convey your main message"
We love this Pinterest tip. We know a great DIY visual design tool that can help you do this: Hint, hint ?
The text overlay helps people to decide whether your pin is worth clicking on to find out more. The text tempts the reader by giving a teaser of what's in store for them when they click through. Clear calls to action work well in text overlay too.
Here's how to easily create a text overlay to drive more traffic.
Go to Easil.
Click on "Create New Design".
Expand Social Media sizes to find Pinterest Templates.
Choose one of the beautiful designed templates. You'll find that many are created for blog posts.
Add your own image.
Change the copy.
Download the image and you're ready to go! Here's an example:
Ready to Rock your Pinterest Pins?
Make it easy for Pinners to share your pins like crazy. Follow these five Pinterest tips for creative best practices. Pinterest want you to succeed. As such they have given you strong indications of how to go about creating beautiful and helpful pins that Pinners will want to share.
Go forth and create Pintastic Images.
Over to You
Are you following these Pinterest guidelines from Pinterest?
What Pinterest tips will help you to change things up with your Pinterest pins for more shares and traffic from Pinterest?