There are heaps of success stories about Easil teams that we hear every day, in multiple industries. We recently caught up with Jacinta – Head of Marketing and Digital at LJ Hooker Solutions Gold Coast, to chat through hers and her teams' experience using Easil and how it's shaped their marketing activity.

LJ Hooker is the number 1 Real Estate brand in Australia and features one of the largest residential and commercial sales and property management networks with more than 480 offices and 6,000 sales professionals, property managers, and support team members. LJ Hooker has offices across Australia, New Zealand, China, Indonesia, Papua New Guinea, and Vanuatu. With this reach, we wanted to find out more about Jacinta and her teams' experience with Easil.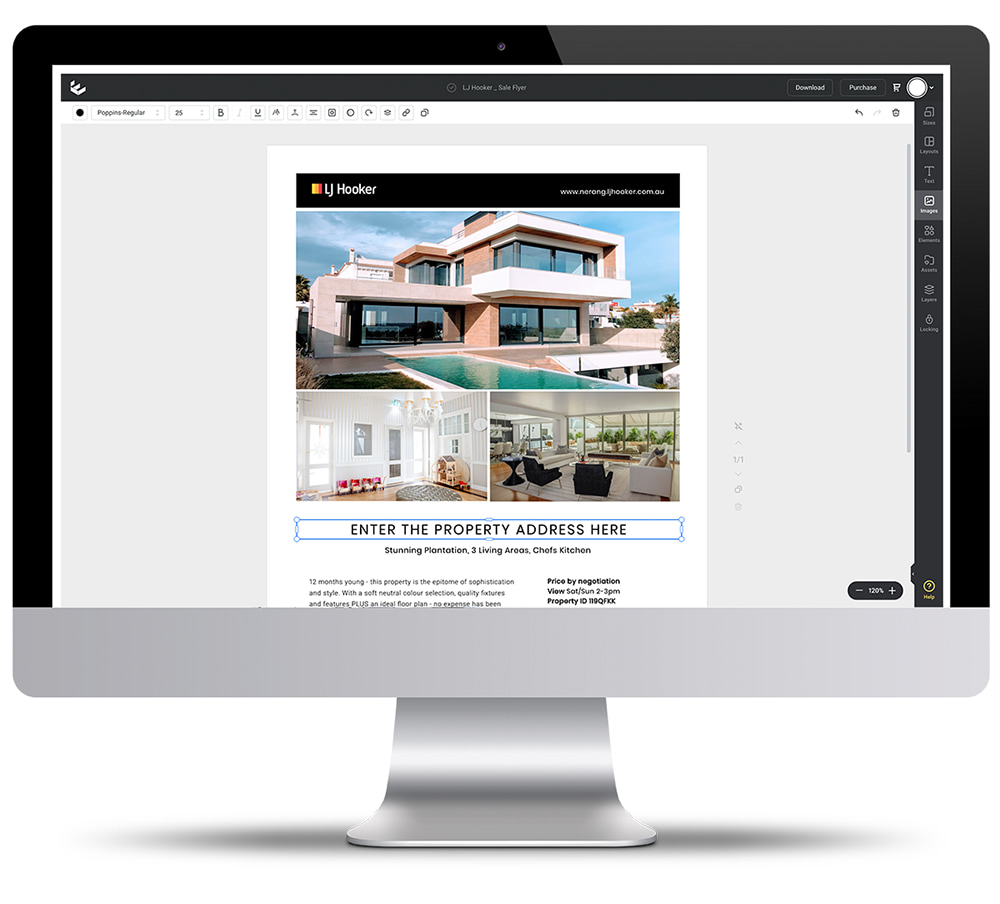 Jacinta, How many employees and locations do you have?
"We have 6 offices located on the Gold Coast, and we now have 100 employees and growing. In 2021, we dealt with over 11,000 customers, which includes sellers, landlords, tenants, and buyers – plus thousands more potential buyers who come through our open homes."
How did you learn about Easil?
"We joined Easil in January 2020. It was actually a funny story. We had an Easil employee come into our office looking for property to buy, and he asked if the person in charge of marketing was available. We had a great chat, set up a proper meeting, and here we are!"
Have you tried alternatives to Easil? Or, what did things look like prior to joining Easil?
"I looked at 3 other alternatives before deciding on Easil. I had to consider so many things before choosing, I did trials with those programs but Easil was the one that suited us as we wanted consistent branding coming from all of our team members.
Prior to Easil, the majority of the artwork was done ad-hoc by myself or other administrators (depending on which office), or we would order through suppliers that LJ Hooker Corporate would recommend… so we didn't have a consistent look across the board.
What problem were you hoping to solve, or what results were you trying to achieve by working with Easil?
"We had to be able to create templates so that we could create artworks en-masse very quickly. A lot of what we do is similar artworks, but with slight tweaks so being able to do that with a few clicks would save us a lot of time. Not to mention that other team members could make these changes without a designer."
---
LJ Hooker Real Estate editable Easil templates include flyers, business cards, social media, and even animated GIF stickers for their agents: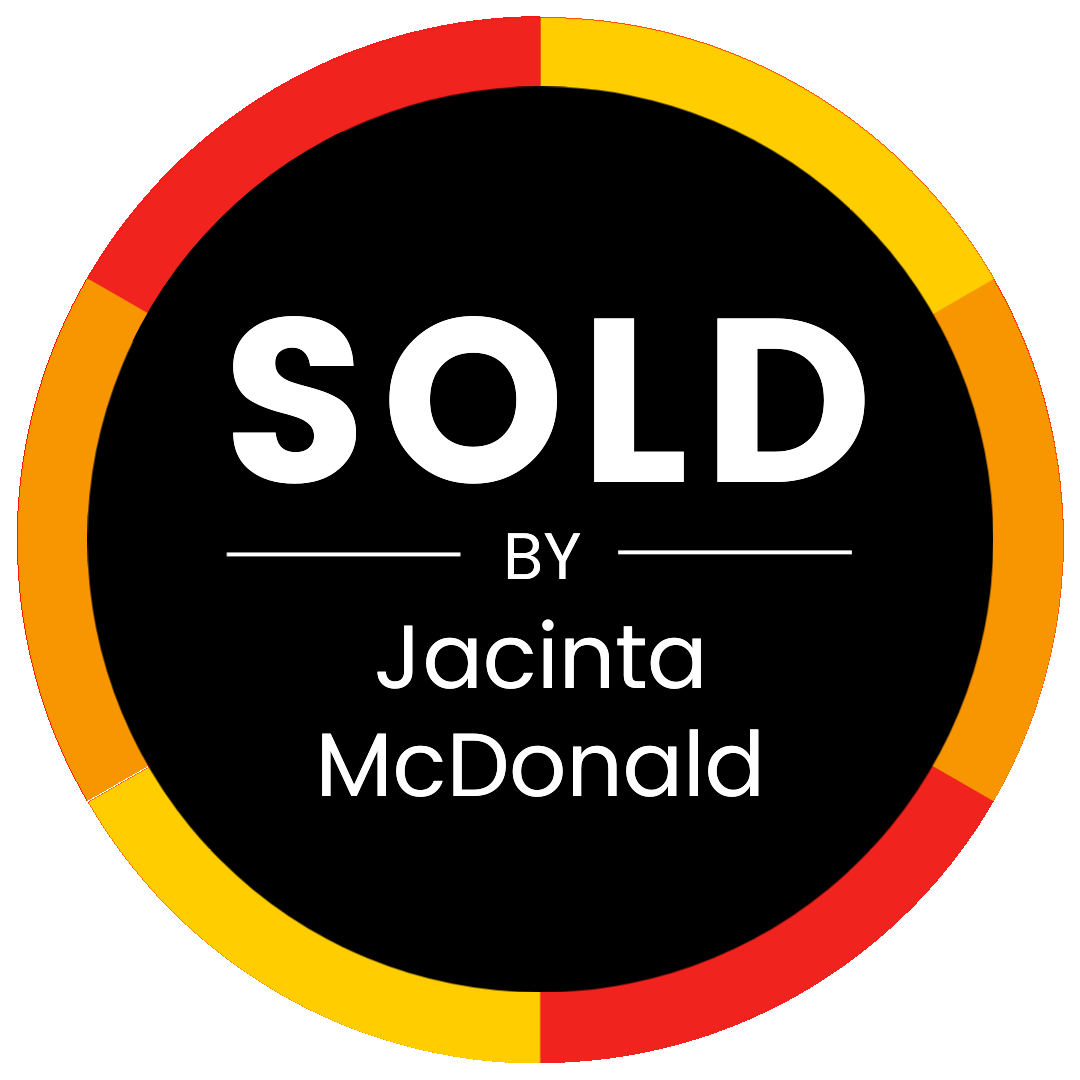 ---
What were your concerns prior to getting involved with Easil?
"My main concern was people going "off-brand" or using logos that shouldn't be used. Easil talked me through the locking features and also the approval feature – which has been a lifesaver!"
What is your favorite part about our product / service / working with Easil?
"I love that it is so easy. So many people have been surprised by how quickly they can create their own brochures. I am also a raving fan of the customer service – if we have any issues, we can just jump on the live chat and it's always sorted very quickly.
Being able to create a large amount of templated artworks has saved me so much time. I can just direct my people to Easil and they can do it themselves. It frees up my time so that I can work on larger projects.
Easil really took away a lot of stress for me. I can trust that everyone has a wide range of artwork that they can use and the important components are locked down so that everything stays on brand. I also know that if we have any issues, customer support is always on hand to help!
Our agents love that they can create their own artworks on demand – they don't have to wait for a member of the admin team to be free. Even during Covid when the majority of people were working from home we didn't have a hiccup with our marketing as everyone could access it from home."
What would you say to others considering subscribing to Easil from a free trial?
"I would absolutely recommend subscribing! The price is great, the support is great and it really is super easy to use."
Is there anything else that you'd like to share before I let you drink your coffee?
"I'd also love to give a shout out to the print department – everything that we have ordered has been beautifully done and really high quality. I also love that we are supporting local businesses."
---
If you are a marketing and/or brand manager that wants to reduce design production and administration times – Easil Plus for Teams is your answer. The Team functionality allows complete control and adherence to your brand, with locking tools alongside easy-to-use approval tools processes that allow your non-designer teammates to create on-brand, without full design and marketing team support.
Try Easil free for 30 days or contact the Easil team to organize a time for a live demonstration.