The Pantone Color of the Year for 2020 has been released, and we're in LOOOOVE. Sayonara to Twenty-nineteen's Living Coral, and welcome to Classic Blue, a timeless and calming color full of confidence, perfect to start the new decade!
In celebration of this annual color release, our amazing design team has jumped right in and created a whole slew of design templates that you can use yourself to showcase this be-hue-tiful color.
But first, here is the official information as released from Pantone, (the global standard for Color), in regards to using the color correctly in every application, from print through to digital reproductions:
COLOR SWATCH BREAKDOWN FOR 2020 PANTONE COLOR OF THE YEAR
PMS: PANTONE 19-4052 Classic Blue
RGB: R: 15 G: 76 B: 129
HEX: 0F4C81
A timeless and enduring blue hue, PANTONE 19-4052 Classic Blue is elegant in its simplicity. Suggestive of the sky at dusk, the reassuring qualities of the thought-provoking PANTONE 19-4052 Classic Blue highlight our desire for a dependable and stable foundation on which to build as we cross the threshold into a new era. – PANTONE.COM
For use in Easil, take note of the Hex color code here: 0F4C81
You'll be able to copy and paste this code into the Easil editor, and apply it to the background of your design, to any text, and also and editable graphic elements.
HOW TO USE CLASSIC BLUE IN YOUR DIY DESIGNS
You can add the color to any design in Easil. For short term use you can paste the code into the Hex color field in the Color Picker. Or, if you've taken a real liking to the color (as we have), you could add it to a palette in your Brand Kit, so it's accessible for use in every design!
Let's get started with the various ways you can use Pantone Classic Blue in your graphics!
USE IT AS A SOLID BACKGROUND COLOR ON YOUR GRAPHICS
One of the easiest ways to showcase a stunning color is to simply apply it all over your background. Add some contrasting white text for a quote graphic, testimonial or other, and you're done. Let that color speak for itself!
APPLY PANTONE CLASSIC BLUE AS A COLOR OVERLAY
If you'd like to dial down the color use, you can apply it to your design via a color overlay. For the purists out there, we do acknowledge that this does change the true Pantone color, but it's a great option for those who want to blend it with their own brand imagery!
Try using it partially covering your design, or all over your design, and adjusting the opacity of the design with the Opacity Slider in the ActionBar:
ADD THE CLASSIC BLUE COLOR TO YOUR TEXT ELEMENTS
Another option for using a striking color like this is to add it to text elements only and keep the background clean and contrasting.
Create your own by:
Selecting your text (click your text box once),
Then from the color dropdown located at the top left of the Actionbar, scroll down to the Color Picker section
Copy and paste 0F4C81 into the 'Hex' code area.
Once you have used the color in your document, it will remain available in the 'Document Colors' section to apply to any other text or graphics within your design.
ADD A COLOR GRADIENT WITHIN YOUR TEXT
Our design team has created some gorgeous color gradients for you to add to your text, using our Text Mask feature! Each one of the gradients contains a stunning blend from Classic Blue to another color, giving you a pop of the Pantone hue.
Hot tip: You can also use any of these color gradients as backgrounds for your design! Just search 'COY20' in the Image search, click to add to your design, and then press the 'background' button!
USE PANTONE COLOR OR THE YEAR CLASSIC BLUE WITHIN YOUR GRAPHIC ELEMENTS
Apply Classic Blue to your graphic elements such as buttons, frames or behind your text or hero image:
Select your graphic by clicking on it.
Then from the color dropdown located at the top left of the Actionbar, scroll down to the Color Picker section
Copy and paste 0F4C81 into the 'Hex' code area to apply to your graphic.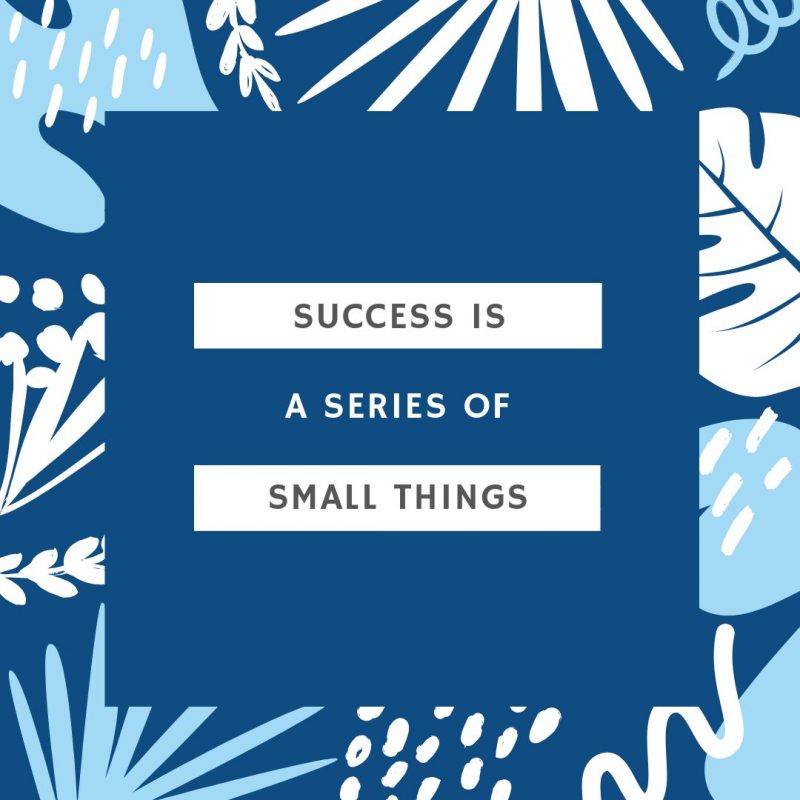 If you want to get really creative, try layering the color in elements (or even behind a portrait of YOU!) by removing the background from your image:
Phew! That's a LOT of blue, but, we're still loving it! If you're wanting more images and templates, head on over to join our Facebook Easil All Stars group, where we'll be dropping some exclusive extras!
OVER TO YOU
Are you loving the 2020 Pantone Color of the Year? What will you be creating with this stunning hue? Will you be bringing out the blue denim in your wardrobe?
Let us know in the comments below, or tag your designs with #madeineasil if you use any of our templates!